Hotels
In search of a suitable hotel, we have already made a small but fine pre-selection and are happy to make you feel at home at the hotels offered by us, whenever you visit the metropolis of Vienna privately or for professional purposes.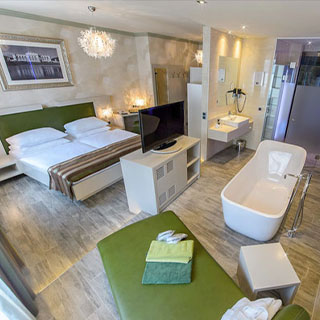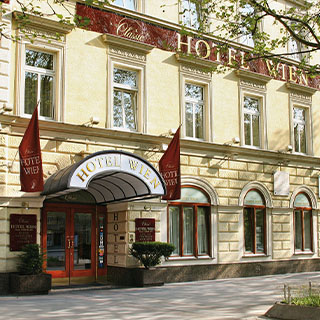 Hotel Vienna – Lovehotel Deluxe
The Hotel Vienna is in a historic quarter between St. Stephen's Cathedral in the city centre and the Wiener Prater. The modern hotel bar – which is only open for the guests of the house – combines long-standing tradition with the present chic! The friendly and helpful staff is permanently at your service. The elegant rooms are generously proportioned, thus providing plenty of space for playing.

3 hours from 65€ up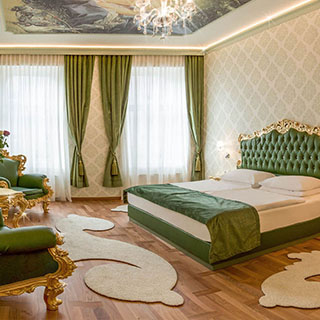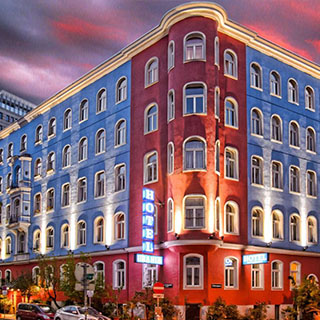 Hotel Urania – Lovehotel Vienna
In the love- and hourly hotel deluxe in Vienna you are welcomed in individually and exceptionally equipped designer rooms and relax suites – no room resembles the other. Allow yourself the time for love and togetherness. All rooms are exclusively and individually equipped. In the relax suite, a whirlpool invites you and the lady of your choice to a relaxing bath. Each booking includes a bottle of 0,75l Prosecco for sparkling moments together.

3 hours from 65€ up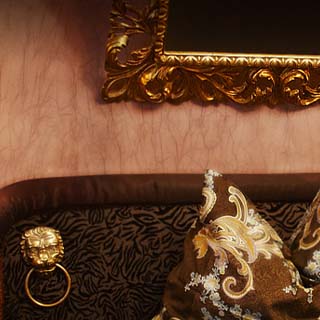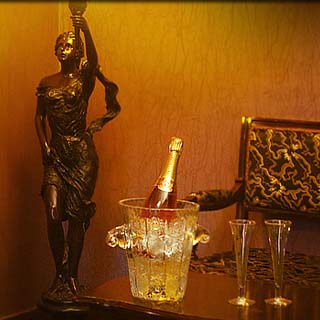 Hotel Orient
Nefarious, vicious and immoral: In the Viennese Hotel Orient erotic sizzling is in the air. The Orient is a place where desires are satisfied and newly ignited, again and again. Let the excitement of the lavishly furnished rooms overwhelm you. Indulge in the world of pure passion and erotics for some hours.

3 hours from 63€ up